My Gift For International Women's Day: 4 Proven Tips for Entrepreneurs
Today is International Women's Day, a day where there are thousands of events throughout the world to uplift, inspire and honor the achievements of the greater sex.
Kidding (kinda) on the "greater" part, but I thought today would be a perfect time to tell you about an experience I had earlier this week with a bunch of Portland women.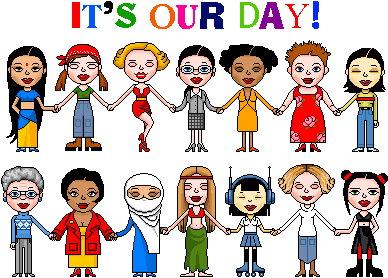 We all know that the business world is dominated by men and their prevalence grows with each rung that's climbed on that ladder of success. This creates a need for a network of women who can support and help each other navigate their professional landscape. Though there can never be an equivalent for the Good Ol' Boys network for us ladies, this place I experienced on Tuesday was close.
Tuesday marked the 10th anniversary of The Link, a network of accomplished women in the Pacific Northwest. The group had an event at the Portland Golf Club where the keynote speaker was Lisa Sedlar, CEO of Green Zebra Grocery, which is like a hybrid between Whole Foods and a mini-mart.
I was a little nervous heading to this event, as I didn't know what to expect. Any concerns on whether I'd have a good evening were quickly washed away while walking through the golf club's parking lot. A petite, long-haired bespeckled woman near me was trotting along in her high heels when she turned to me and asked: Are you going to The Link? We chatted the rest of the way inside.
I picked up my name badge at the front table and was quickly swept up and introduced to all kinds of amazing women, the founder of The Link, vice presidents, lawyers, senior account executives, directors, activists, and several entrepreneurs whose ages ranged from early 30s to mid-60s. It was a great room to be in. Then it came time for Sedlar to speak.
She talked about the early part of her career where she worked a salad bar, then later going to culinary school and moving on to become a chef fixing up tasty delights alongside folks like Julia Child, Charlie Trotter, Wolfgang Puck and Rick Bayless. Eventually she began working in grocery stores and then left her job as CEO of New Seasons, (which is like Whole Foods, but with less pretension and better pricing.) and founded Green Zebra Grocery.
Her talk focused on kernels of truth. She spoke of how it's important to know your own kernel of truth and to keep your eye on the prize. As a start-up there's many ups and downs throughout the day, but it's essential, especially when you are in the middle of what Sedlar called the "vortex" of challenges whirring around you, look up and stay focused on that your goal, your kernel.
She also talked about being a good listener and trying to find the other person's kernel of truth because it can solve problems or lead to new ideas. And the lessons are everywhere, for example, a stripper and a preacher have the same kernel of truth. When you look people in the eye, you get more money. Other advice she had was to:
Trust your gut. Your instincts are heightened when you're starting your own business, so trust them.
Fix mistakes early. It can be hard, but make short-term and tough decisions that need to be made for long-term benefits.
Double-down on your top performers. Focusing your efforts on your top people will reap a heap of benefits, work with them to figure out what you can do to help them be successful.
Enjoy it. Sedlar's mom reminded her that having her own store had been a dream of hers, so even though it was hard, she needed to make sure she enjoyed it.
For me, the last one resonated the most. I wanted to be a journalist since I was 16 and that's what I became and for about 15 years I loved it, even would have done my job for free. Then things changed, I changed and I no longer enjoyed it.
Since moving to Portland, I've shied away from freelancing assignments because I wanted to focus on getting us settled. That adjustment is taking much longer than I thought, so I've slowly been taking assignments. I talked to Sedlar after her speech to get more ideas on how to "enjoy it" because it is hard for me to step back and savor the successes. She told me to get a dry erase board or something similar and hang it so that I can see it every day. On the board, I am to list recent accomplishments. That way I can be like, yeah, that's right. I recently finished a kick-ass story on the affordable care act or some such.
I've heard about writing positive aspirations and all that jazz, but my cynicism stands in the way of that being a remotely beneficial technique. But writing down things I've done? I can do that.
I'm already looking forward to what I'll learn at The Link's next event. What about you, what's your kernel of truth? Do you know?
*Image from International Women's Day