Roads? Where we're going, we don't need roads….
I've decided we're going to do a little Back To The Future trip on She'sWrite. I've been bogged down with other things, I haven't taken the time out to write for myself, and that's why I started this blog in the first place.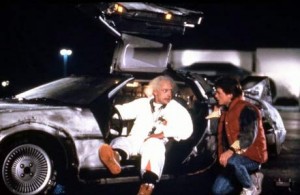 I've started posts and never gotten back to them, or finished them but haven't taken the time to hit "Publish." So hop on in with me in the Delorean as we go Back To … Read more ...