We did it. Today, Hubby and I ran Chicago's Rock n' Roll half marathon. Our feet carried us 13.1 miles or over 230 football fields, or up and down Willis Tower about 16 times or … You get the idea. It was a long haul.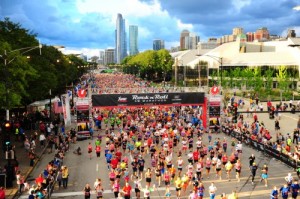 But we did it..
Our day started off at 4:15 a.m., after I'd hit the snooze button a couple times. We had stayed up too late the night before and loathed dragging our carcasses out of bed.
On the … Read more ...