Have you ever met someone that's inspired you to change? That's recently happened to me.
I met Kathy Pacholski. She is a stroke survivor warrior. She was very healthy when she had a stroke 15 months ago, relearned to do practically everything from folding laundry to walking and then on Nov. 6 climbed 103 flights of the Willis Tower.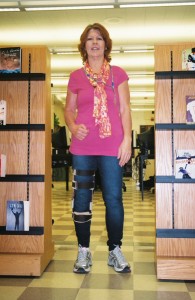 Impressive, right? I wrote about Kathy's journey on The Huffington Post here and we talked a lot on the phone. Our conversations would start with … Read more ...