The people at Vocalo decided to let me co-host a show
I'm doing something kinda cool today and I was going to keep it under wraps, but then I thought, what if I don't get asked to do it again? So I'm telling you guys.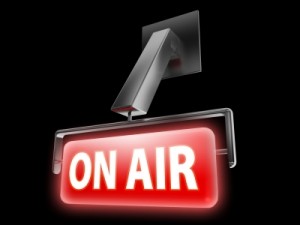 I'm going to be co-hosting a live radio show! I know, who ever thought to get me in front of a microphone unscripted and completely live obviously doesn't know me or my mouth very well. Nevertheless I'm doing it.
It's on Chicago's Vocalo 89.5 FM or you can stream me live at Vocalo.org. I'll be on at noon. (Yikes!) Vocalo is a pretty cool station, they call themselves a "next generation of public media service." So I'm hosting with Richard Steele, who is an award-winning Chicago institution of sorts. He is a host and correspondent for WBEZ Chicago Public Media.
So yeah, there's Him and then me. It's nutty because I don't quite get the flow of the segment intro , segment outro and reset stuff, but I'll wing it and just pray I don't drop the f-bomb.
The other time I was on the radio was to talk about my Huffington Post piece, and I think that went OK. But I feel like hosting is a different ballgame. Still yet, if you are looking for a good chuckle or maybe you want to cringe with me, check me out on Vocalo.
(And now ladies and gentlemen, a tap dance….)