Who says you can't talk about race, religion and gender?
How do you guys feel about book clubs? I've never really belonged to one, well at least not beyond reading the first book. Since moving to Portland, I've been checking out different groups to meet people to build up my tribe.
It's important for me to have a tribe, a group of good friends who are there for you, are honest with you, even if it'll make you mad, and really just love you unconditionally. My friend Patti mentioned she was going to ask her book club if I could join it because she thought I'd like the ladies.
Turns out the group had a lot of educators in it, they read my blog about my opinion of Oregon schools and felt I'd be too "hostile" for their book club. C'est la vie, Patti and I started our own, called Not Your Mama's Book Club.
I got to choose the first book, naturally I picked Jessica Null Vealitzek's The Rooms Are Filled because it's a great book and she's a treasured piece of my Chicago tribe. About a dozen of us met at my house, the ladies brought really, really good food and drinks. My favorite was when a sweet little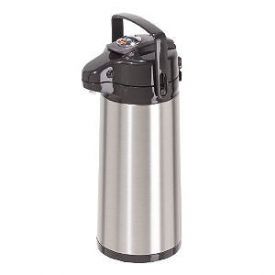 blonde showed up with a huge container of coffee. It was practically bigger than her, you've seen them before, they're the ones caterers and restaurants use. I kept thinking about how my rabid Chicago coffee-loving friends would bow down to her brilliance. (Ahem, Coffee Lovin' Mom.)
The group of ladies came from different experiences, some were born and raised here, others grew up on the East Coast or had hopscotched across the U.S. We had stay-at-home moms, corporate moms and folks like me who are working part-time. We all gelled naturally and spent a lot of time gabbing away.
I didn't want to stop all of the chit chat because it was fun, but it was a book club so I felt we needed to talk about the book. Plus Jess graciously agreed to appear via Skype to talk with our club and answer questions.
We used our smart TV for the Skype session and though there were some connectivity issues (which I always have with Skype) it worked pretty well. Since our TV's quite large, the dork in me imagined that my Jess was sitting in the living room with my new gal pals.
At the end of the Skype call, our conversation took an interesting turn. It started as we discussed intolerance, which is a prominent theme in the book, and soon I was answering their questions about my thoughts of being black in the Pacific Northwest. And in my typical fashion, I was honest in expressing my feelings. Some of you are aware of my frustrations tied to the lack of cultural diversity here and how that affects us, so it was good to talk it over with these women.
We also talked about race and having conversations about race with your kids, and how it's different for each family. Some of us have biracial children and we discussed how that has shaped our experiences. The race talk then shifted to gender issues.
Gender in terms of family members who are gay and how they were received. One mom also shared the story of someone in her extended family who is transgendered and the challenges she faced as she and her family worked to accept her as a woman.
There was even a time at the end where we talked about religion. I couldn't believe we were delving into all these topics at our very first book club meeting.
I can't capture the magic of the evening in a blog post, but you'll have to trust me when I say it was beautiful to have substantive conversations on sensitive topics. I promised them that each book club meeting wouldn't always be filled with such weighty topics, because it's clear these girls, like me, love to have a fun time. Still yet, it was refreshing to stretch the boundaries of our understanding about the human experience.
Thanks Not Your Mama's Book Club, I'll never forget it.