You know how most of the people on TV are pretty, skinny and reflect the so-called vision of perfection? And how we're not supposed to want to emulate that?
Let's be real. Not admiring them is easy to say, hard to do. But there's one TV show that I don't mind trying to emulate: Parenthood. Hubby and I love that show. If you haven't seen it/don't know about it, it's on NBC and focuses on the Bravermans.
They're a family headed by patriarch Zeek and his wife Camille. They've got four adult children, Adam, the responsible one; Sarah, the free-wheeling single mom with questionable judgment; Julia, the hard-charging lawyer; and Crosby, the artsy musician who's married to a black woman.
Then there's their nine grandchildren, and we're introduced to those ups and downs. Living with Asperger's, first loves, first broken hearts, bullying, racism, drugs, pregnancy, the show walks the characters through such challenges.
This is the final season of Parenthood, but thanks to the magic of Netflix, I can still watch the Bravermans. I look forward to reliving the good ol' days between Julia and her husband, Joel. The perfect tone the writers hit in depicting a biracial family that looks like mine. The closeness between Sarah's kids, Amber and Drew.
I feel like they have the perfect family in that their family bond is strong, seemingly impenetrable. They have big gatherings, they share each other's business, they're messy, they say the wrong things, do the wrong things, but all have unconditional love for one another.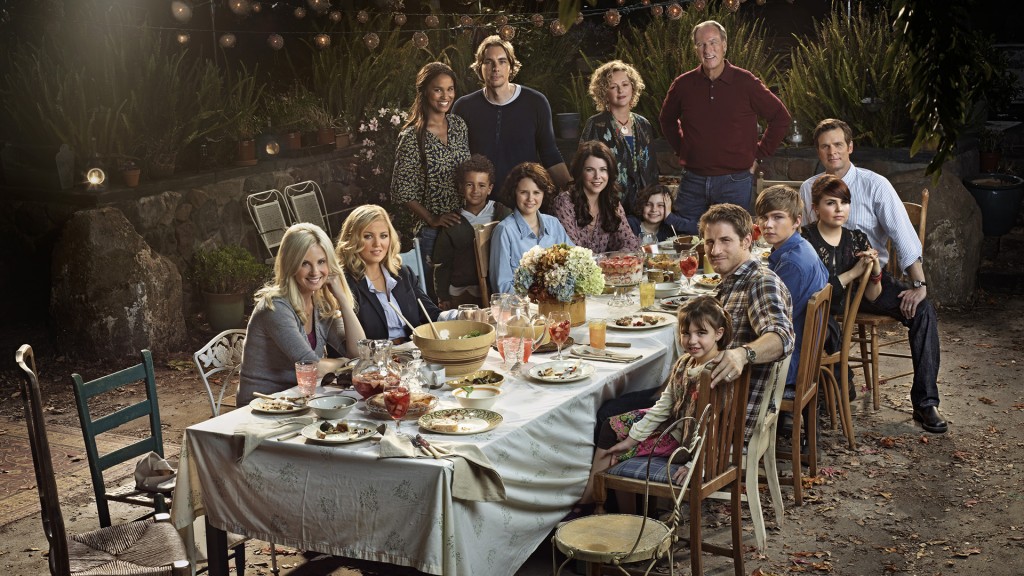 To me, that's what family is about. I like a recent scene where Amber told Zeek that she was unexpectedly pregnant. She was bracing herself for his judgment, but the only thing that came forth was his tears of happiness.
I like the intergenerational connectivity. I sure hope that my grandchild is comfortable enough to talk with me about such tough topics. I certainly never would have discussed that with my grandfather. That's not a knock on him, he was one of the nicest, most generous souls you'd ever meet. I'd just never tell him I got knocked up, I'd be a punk and let the family rumor mill handle that one.
But with Amber and Zeek, it was a great moment and made me hope that one day I could have that. For it would mean I had a solid relationship with my adult children, and their own children and even maybe a great-grandchild.
I know that no family is perfect, but in my book, the Bravermans, especially with all of their flaws, are pretty dang close.