Scotts Miracle-Gro to fix my 'green thumb' and my biggest giveaway ever
Remember my earlier post about my lack of a green thumb? Well, you can imagine how happy I was when Scotts Miracle-Gro contacted me about writing a sponsored post. They gave me a couple gift cards and I hit up the local Home Depot to buy some new Miracle-Gro Premium Plants.
These plants boast of vibrant blooms that are fast-growing and last all season. Sounds good, right? It seemed like the perfect match for my not-so-green thumb. They're a new product and only available during the month of May at Chicago area Home Depots, so I felt lucky to nab some.
I got marigolds and impatiens, plus some gardening soil to boot.
When my 5 year old spotted the flowers and soil, he began to jump up and down, screaming: "It's happening! It's happening! We're planting flowers! It's happening!" Kid you not, he was more excited about these flowers than he was on Christmas morning. Who knew?
First we laid down the soil and worked it into the ground and then the digging began. We dug deep holes, deep enough to put the plants in. The ground had many squeal-worthy treats like worms, spiders, roley polies and six-legged creatures.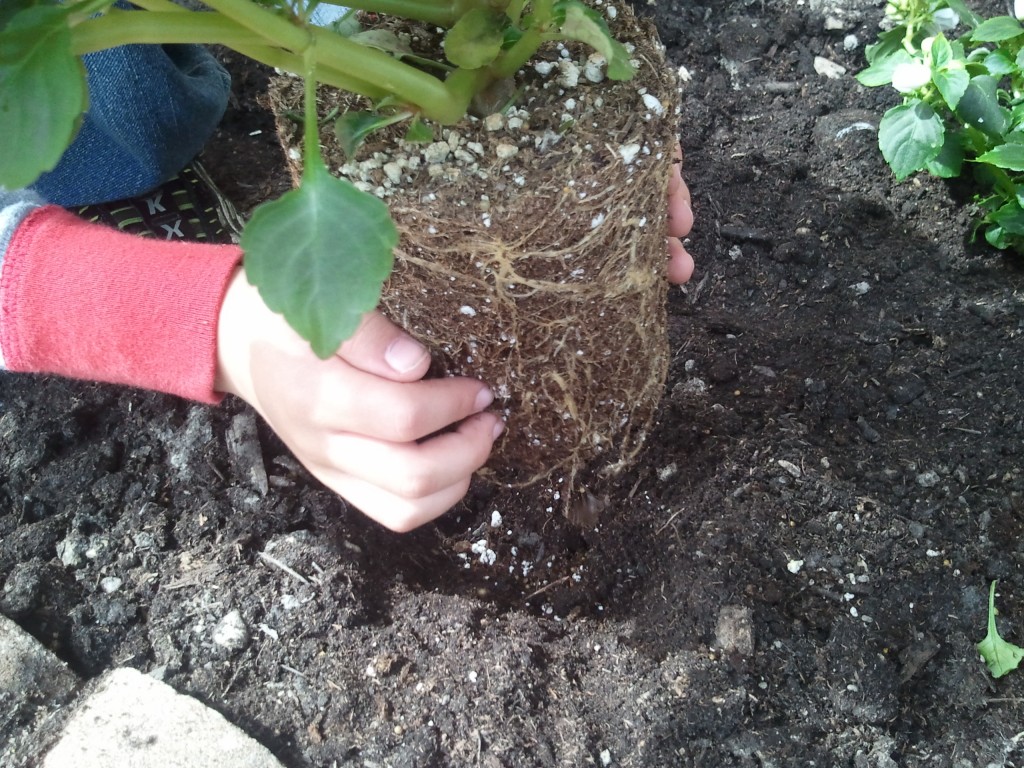 After covering up the plants' roots with soil, they looked awesome. I felt a sense of accomplishment because instead of having to transfer some weak little wisp of a plant into a flower bed, I had these robust-looking flowers all set to go in the garden. There's certainly something to be said for instant gratification.
Not to mention, I've now got the best-looking garden in the neighborhood. (Ahem.)
So thanks Scotts Miracle-Gro! And I want to thank them on behalf of you guys, my readers because they are sponsoring She'sWrite's biggest giveaway to date. It's a $100 gift card to Home Depot to my Chicago area peeps and there's several ways you can enter to win.
Enter the Rafflecopter Giveaway

The giveaway begins today Wednesday, May 8 and lasts one week until Wednesday, May 15. I will announce the winner on May 16.
Good luck and happy Spring!
For more info on the Premium Plants watch below:
**This promotion is sponsored by Scotts Miracle-Gro. It is in no way sponsored, endorsed or administered by, or associated with Facebook. You understand that you are providing your information to the owner of this Facebook page and not to Facebook. This promotion is powered by Rafflecopter. Metric Feat LLC ("Rafflecopter") does not sponsor, administer, or endorse this promotion. Participants must read and agree to Rafflecopter's Privacy Policy before entering and participating in this promotion. Promotion available to those ages 18+ and US Only.