Scotts Miracle-Gro Premium Plants make me seem like a good, constant gardener
Not too long ago, we planted some flowers in our little patch of a garden and they've since been growing like, well, weeds. I would like to brag and say that it was my green thumb, but alas no.
Though this post is sponsored by Scotts Miracle-Gro, I have to be honest when I say I think it's their Premium Plants. I first got the plants plants as part of a giveaway I held and my 5-year-old was so stoked because he has a thing for plants.
We plomped them in the ground, watered them daily and periodically deadheaded them. Check them out:
New Premium Plants:
Premium Plants now:
My nanny loves flowers and knows way more about this gardening thing than I do. (I often ask her for advice on such matters.) And when she asked me where I got my hanging plant because she couldn't find anything with such deep colors like that, I admit, I puffed up my chest with pride and was like: "Home Depot, they're part of these new type of plants coming out called Premium Plants." Afterward I felt a little silly acting like I had the inside track on the latest in cutting edge garden trends, but I've always said I'm a work in progress.
Anyway here's the potted plant shortly after I bought it:
Here it is today: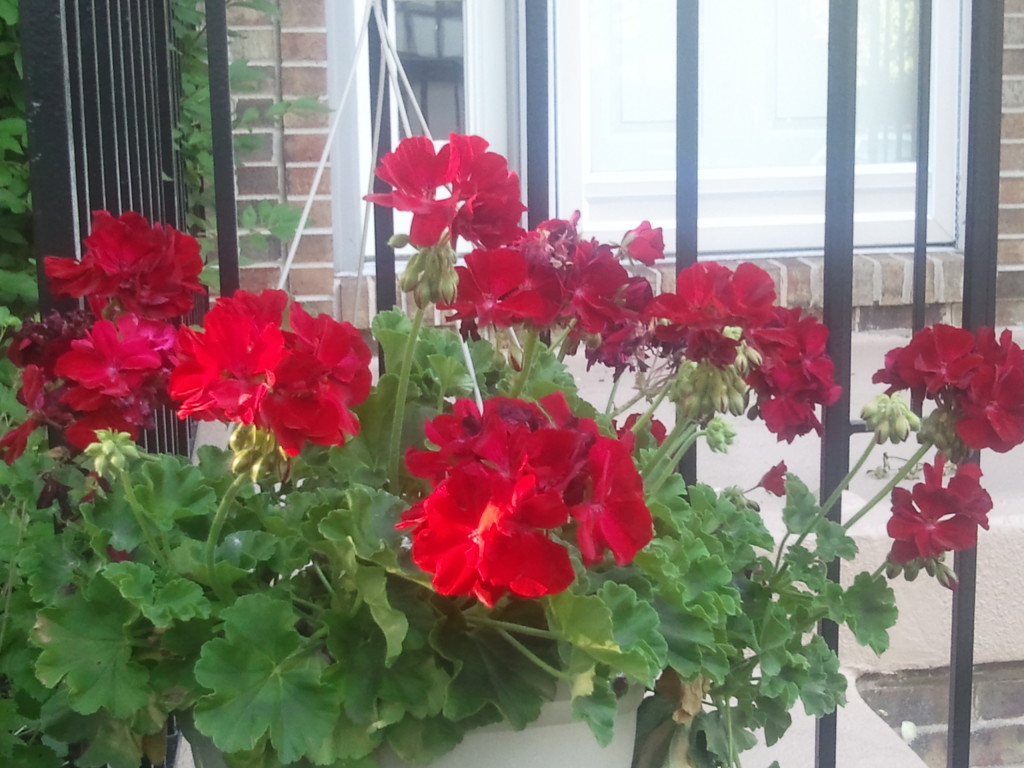 Regardless of what happens with the plants throughout the rest of the summer, the kids are enjoying the experience.