Running Late: Another entry for my Mom of the Year nomination
We were running late. Again. Since having kids, I'm late to everything, I'm so late, I've begun to change the definition of late.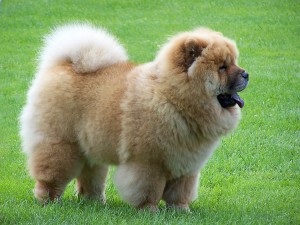 If we show up 5 minutes after the appointed time, we're not late, that's on time, or even early. Today, I was hoping against all hope to be "on time" for swim class.
Sitting at a stop light, willing it to turn green I looked over at the SUV next to us and saw a huge, cinnamon-colored dog that looked like a chow on steroids. The dog's hind legs were on the back seat and his front paws rested comfortably in the front seat.
Naturally, seeing this freakishly sized dog, I point it out to the kids. "Guys, look over there at that dog. It looks like a bear."
They peered out the window and Logan said "That's huge!!"
My mind wandered elsewhere and I heard myself mumble a response of some sort.
"Mom?" Logan asked.
"Yeah?" God, I hope the other parents are late for swim class.
"What's a big S dog?"
"What do you mean?" I admittedly was only half-listening to him.
"A big S dog."
I focused my full attention on him. "I have no clue what you're talking about."
"You said it was a big S dog, what is that?"
"I don't know Logan, I'm not good with different breeds of dogs, so I doubt I said an S dog."
Then it hit me. In my response to his commentary on the dog, I must have mumbled that's a big ass dog.
I chuckled. A big ass dog.
"Oh, an S dog. Yes, well, that's just a big dog."