I have crossed another milestone as a parent. My firstborn has graduated…. From preschool.
I remember before I had kids, I thought, sheesh, what's up with all of these graduations? Preschool, Kindergarten, sixth grade, eighth grade and finally high school??? I have had two graduations: High school and college.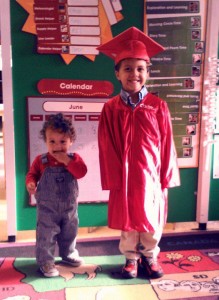 But then I got the notice that our daycare was having a ceremony for all the kids who were going to start kindergarten in the fall. I stopped rolling my eyes about preschool graduation and now, … Read more ...