Hubby and I were giddy during the check in process. When we've got that nervous energy we make each other laugh with mocking, joke-telling or other 5th-grade-level antics.
Still in Miami, we were among the first in line to board. It's not like we were excited to stay a moment longer at the haunted Lexington Hotel. We took the obligatory before-cruise picture with the faux background of paradise and then, it was on to the boat.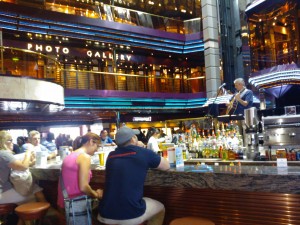 The entrance floor looked a bit like … Read more ...