I'm preparing my entry into the scary world of elementary school. Logan starts kindergarten in the fall, but there's already been registration, Parents Night and class screenings. Oh. My.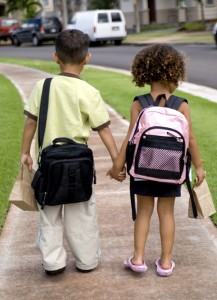 A lot of the activities (rightfully) focus on getting the kids ready. But what about me? I'm not talking about the usual "my baby is growing up" wistful feelings most moms have. I'm talking about all of the crap you have to do before you ship them off. I'm so not ready.
The school year is … Read more ...