9/11/01. We all know what happened that day. Millions of us remember exactly where we were when the planes struck. And many of us have vowed to never forget the nearly 3,000 lives lost.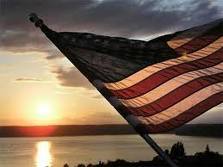 It's been 10 years and I'm left wondering if we've forgotten something else that's poignantly important: Unity.
Do you remember in the days after the attacks, how united we were? Strangers talked to you more, people seemed more compassionate and even the politicians stopped trading barbs.
I know that as a … Read more ...