Escaping to Hood River for the Hopsfest
It's been too long. It really has. It's been too long since I've written. My writing is the lifeblood of me and I've been too caught up in my busy-ness that I've been neglecting it and thusly me.
We were in Hood River this past weekend, seeking a nice respite from the demands on our time and attention. Hubby had been in India for nearly two weeks, and when he came back last week, he immediately jumped into work. I'm not sure how he does it, he was jet-lagged, but powered through his work day, soccer games and helping out around the house.
After flying solo for so long while he was more than half way across the world, I too was tired. I had a smattering of friends help out here and there, but no where near as much help as my life partner.
Once the weekend hit, we couldn't wait to get out of Dodge to decompress and reconnect. Our reason for going that weekend is because it was Hopsfest, an annual celebration of beer. More than 40 local, regional and national breweries provide about 65 different beers on tap. We went last year and it mostly rained. We didn't much mind, we find the Pacific Northwest rains charming, just a characteristic of the region.
A lot of people here are annoyed by or get angry at the rain. Lot of good it does them.
We got here on Friday about 5 p.m., Hubby had wanted to get here around 3 p.m. but I signed up to oversee our school's biggest fundraiser and we're in crunch time. I had to finish up a couple of must-haves with the school fundraiser and things related to our Cub Scout pack. (Yeah, we joined last year.)
But Hopsfest was fun, Hubby went in the late morning for his VIP early entrance. As the beer drinker of the family he should maximize his time at the one-day festival. Me and the boys hung out at this sleek and sensible home built by an urban planner. I admittedly was emailing/texting/Facebooking for a couple of hours Saturday to iron out some wrinkles with my Scout responsibilities.
But soon I unplugged and we were off! The festival was fun, I did my usual swing by the Naked Winery booth. Since I don't like beer, the festival is really pearls for swine when it comes to me, but I thoroughly enjoy the lone wine booth.
I also got lost in checking out the vendors and their wares. The Old Trunk had old album covers and neck ties turned into totes, and a different vendor had old children's books rebound and filled with blank paper, transforming them into journals. What's old was new again.
But the best part was unplugging from the busyness and plugging into each other. We laughed, talked and acted silly.
Some of my favorite moments were:
While walking from the house we rented to downtown Hood River, we started singing. I swear this came well before the first drop of alcohol, but we began belting out one of Ethan's favorite songs: Capitol Cities' Safe and Sound. Soon Hubby found the song on his phone and played it while we danced and sang down the street. It reminded me a bit of the Whiz.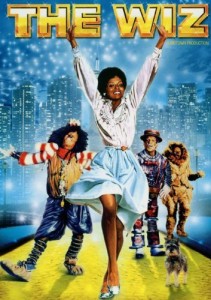 Logan and I had a long talk about friendship. How that just because he's in Portland, all of his friends in Chicago are still his friends and when he sees them again, it'll be like old times.
Listening to the boys laugh maniacally while playing in the loft.
Gasping for breath as the funniest man I know was cracking jokes. I'm glad I married him.
It was as if we were back in Chicago, like old times. What was old, was new again and boy did it feel good.