I suddenly got very nervous. Goodness, I wanted this more than I realized.
Hubby and I were at the Chicago Headline Club's 35th Annual Peter Lisagor Awards. There we sat at table No. 23 in a stately ballroom at the Union League Club of Chicago with 350 of the area's amazing media professionals.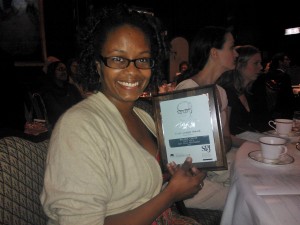 As I waited for the awards ceremony to get to the most important category _ mine _ I paused to look back on the evening so far.
During the cocktail … Read more ...