It's Almost Time for the Mudslinging to Begin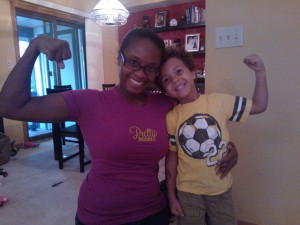 Tomorrow morning I'm running a 5K. I haven't been training. I honestly don't even remember the last time I ran 3.1 miles.
But I'm going.
I've always taken my training seriously. For the marathon, I didn't miss a single work out. For my half marathons, 10Ks or climbing the Sears Tower, I trained.
Not this time.
I don't know if it's because I figured, it's a 5K, so how hard could that be? Or if it's because I know it's not timed because it's not about competing. It's about having fun.
Tomorrow morning me and a couple friends are meeting at my house and then driving to the far south suburbs of Chicago for the Pretty Muddy Run.  The point of the run is to do something fun and healthy with your girls. That means getting away from your spouse, kids, work, other responsibilities, pulling a Cindy Lauper and just having fun.
Besides the mud and the 5K there are obstacles. I asked one of the women I know who is connected to the event what kind of obstacles will be on the course and she sent me some preliminary images here: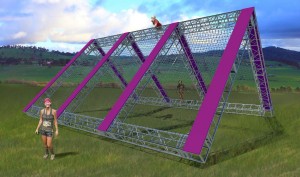 Still yet, I'm very, very excited. It's going to take us an hour to get to the farm from where we live, so it'll be great to catch up with the girls on the way down.
One of my friends is a long-time distance runner. She ran cross country in high school. She has coached cross country. When she runs the 5 and 10K races in our community she usually wins first place, though once in a blue moon she'll earn a silver. She's very driven and accomplished as a mom, career woman and awesome accessorizer.
The other gal pal is the kind of girl you want on your side if you're ever in a fight. She's got a quick tongue and she will gladly chew you up and spit you out if you mess with her or her peeps. She's smart, funny, opinionated and fierce.
I love both of these girls dearly and tomorrow when we head down to a farm for the race and it's going to be a great time.
Wish us luck! I'll be Tweeting from it. Though not during the run, clearly, I'll probably be too busy gasping for air.