Coming to a Netflix stream near you
Since moving to Norway, I've had to come to terms with giving up most of my TV shows. As it stands now, there's no more Game of Thrones, no more Scandal and I haven't been able to find Empire, but I haven't given up hope on finding Cookie.
This means I have combed through much of what Netflix has to offer. As I've mentioned before I'm on their Stream Team, but my opinions are all my own. I get quite excited about what new shows are coming to the streaming service.
In November, there's some good ones like Jessica Jones, which is about a former super heroine who opens her own detective agency, and there's also the moving documentary, Mandela, My Dad and Me. But the one I'm most looking forward to is Aziz Ansari's new show, Master of None. It's about Dev, a 30-year-old New Yorker who is a commercial actor wondering if there's more to life.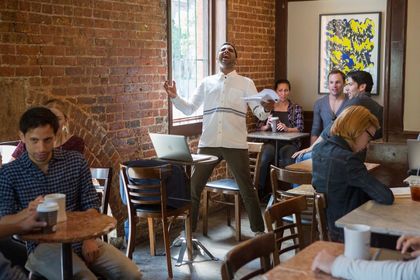 That sounds a lot more esoteric than it is, but Ansari is the star and co-creator. You guys know Ansari from Parks and Recreation, comedy shows and a few movies such as Funny People and I Love You, Man. Needless to say, I've got high hopes for this one, which starts Nov. 6.
Check it out and let me know what you think.