New on Netflix: Dinosaurs + Trucks = DinoTrux
Looking for something different to watch with the kiddos this weekend? Netflix has a new original series that combines dinosaurs and trucks, a concept that I'm surprised I haven't seen before.
It premiers today and features Ty Rux, a Tyrannosaurus Rex combined with an excavator, and his bestie named Revvit, who is of the Reptool species. Reptools and Scraptools are lizards combined with hand tools. So Ty Rux, Revvit and their new-found friends team together to construct solutions to problems or fight the ever-so-terrible D-Struct, a giant T-Trux with a wrecking-ball tail. Naturally.
As a member of Netflix's Stream Team, I was given early access to the pilot and I gotta admit, it's cute. The kids were enthralled and I was bemused at the clever use of construction equipment and dinosaurs. We watched it one night after bathtime and it had my 7-year-old jumping up and down (he does this whenever he's excited, even if he's reading a book. It's endearing.) and my 4-year-old kept repeating the catchy phrases: "Let's trux it up!" and "Dude that rocks!"
I'm afraid that's going to slip into our household vernacular very soon.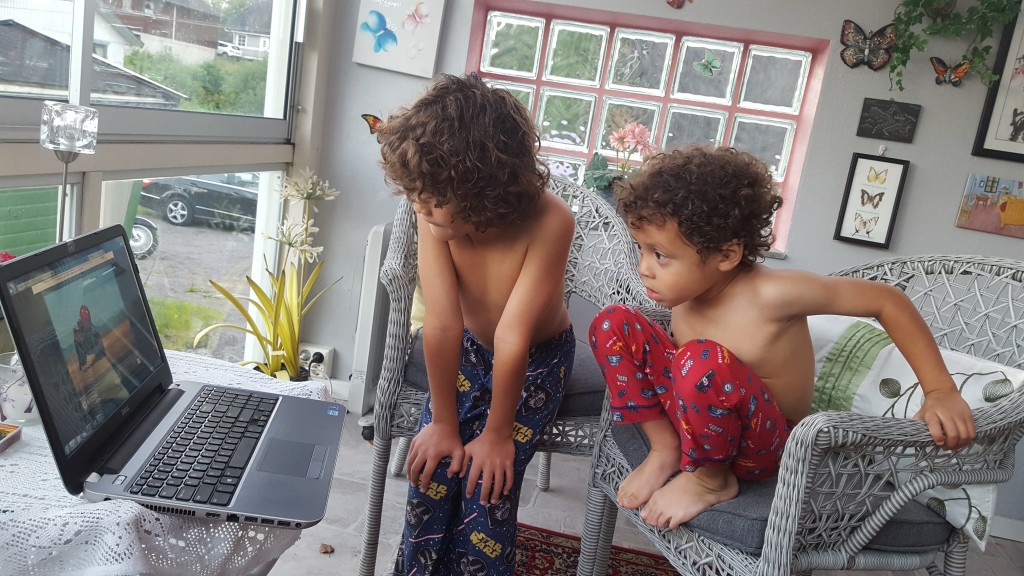 Anyway, the show's made by Dreamworks Animation, the same folks who brought you Dragons: Race to the Edge and All Hail King Julien, which my kids also love to stream.
I asked Logan what he wanted to tell you guys about Dinotrux and he gives it two thumbs up.
"I like it because it's exciting and I can't wait to watch more," he said. "I like that they talk about teamwork and working together to solve a problem and mixing dinosaurs with trucks… it's just cool."